I'm an online non-shopper. For those of you who don't know what that means, I'm sure you're one of them too. I'm the kind of person who takes the time to search for clothes, shoes, bags, and accessories online. I go out of my way to make sure that they have it in the color I want, make sure that the sizes will fit, and that the price is reasonable. I click "add to cart", get the total of my items, and even go so far as to calculate the shipping. And then I close the screen.
Yup, you heard me. I'm sure I'm not the only one who does that. I think there are "shopping carts" online everywhere with my name on them. Now I know it sounds like a big waste of time to go through all of that and not actually get anything out of it, and in the physical sense that is true. But I think of it as retail therapy. All the benefits of real shopping without buyer's remorse!
Another benefit of online non-shopping is inspiration. There are a lot of things that I see online and think "Hey, I could make that!" These things get added to my "Project" list. I do get around to doing some of the things on my list (fringe tops, cut-off shorts, etc.), but truth be told, most of these projects never get done. I'm great at planning, not so great at doing.
So here's another addition to my "Project" list, a jewelry display piece. Now, I'm no Martha, and I'm not a very handy person when it comes to wood, but I think this thing is amazing and I'm willing to give it a shot. It's not so bulky that I'd need to use 2x4s or 2" nails or anything like that, so I think it's do-able enough for me. Its kind of like building an organizer/separator in a drawer. Seems easy enough (but from personal experience, projects like this are much easier said than done). Hopefully I'll get around to it, since it would be a great organizer for my jewelry, and it can be hung on the wall, away from the tiny hands that tend to grab at anything below 3' tall.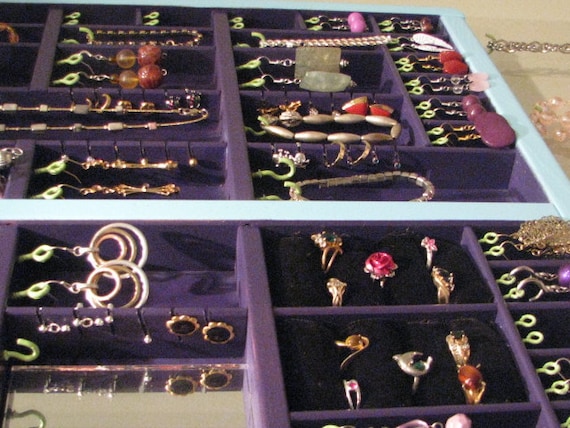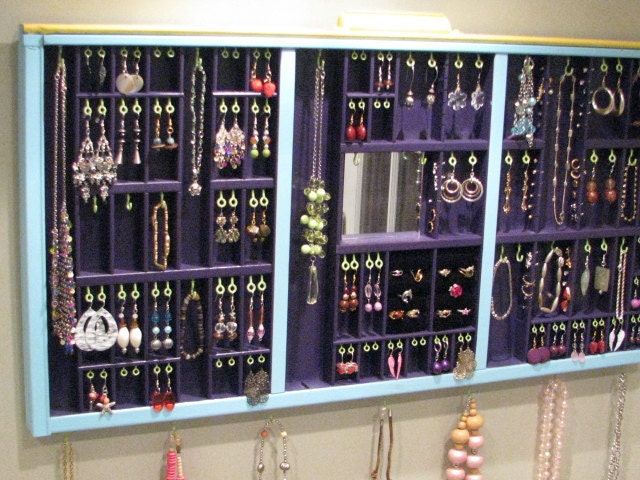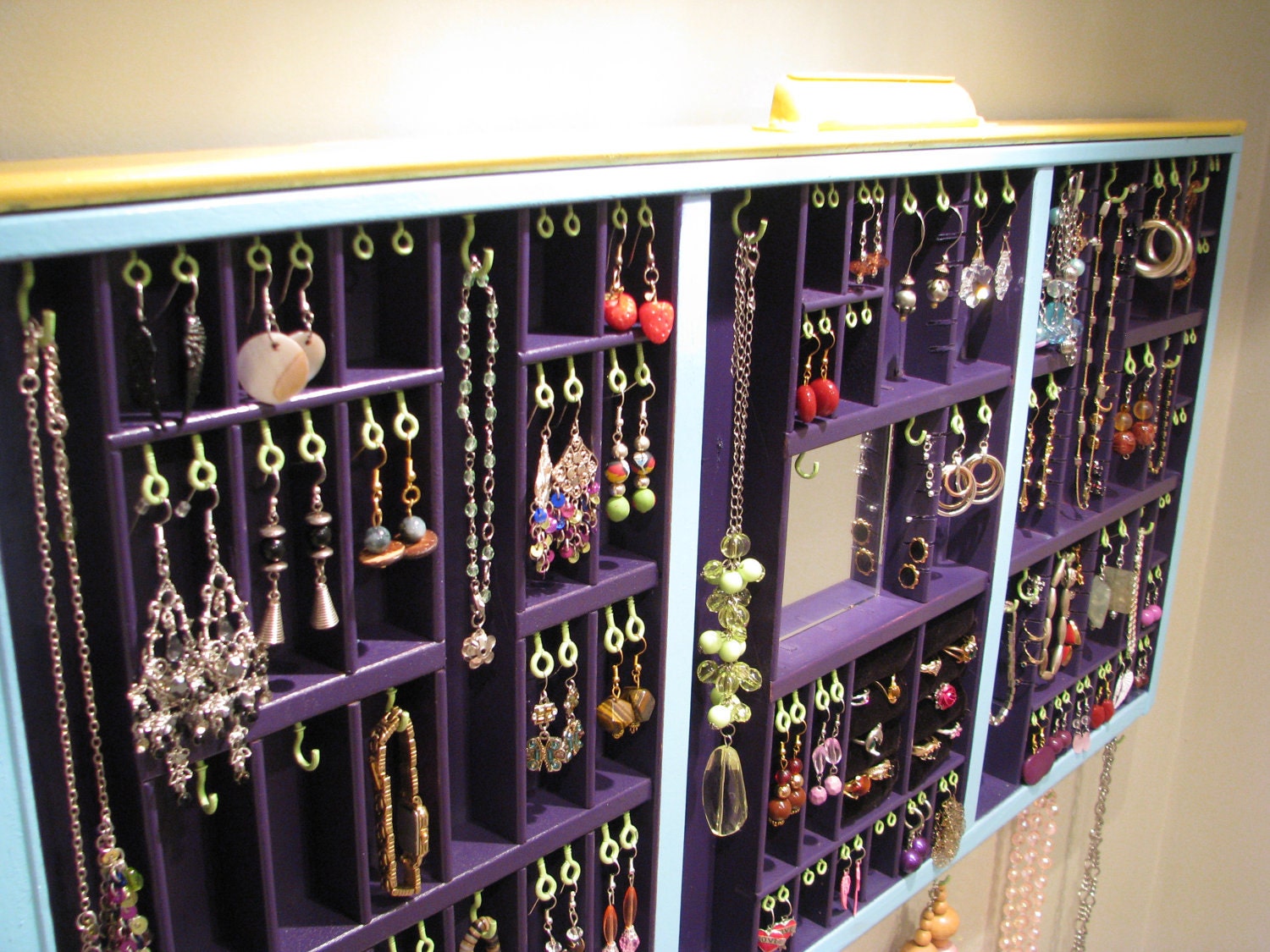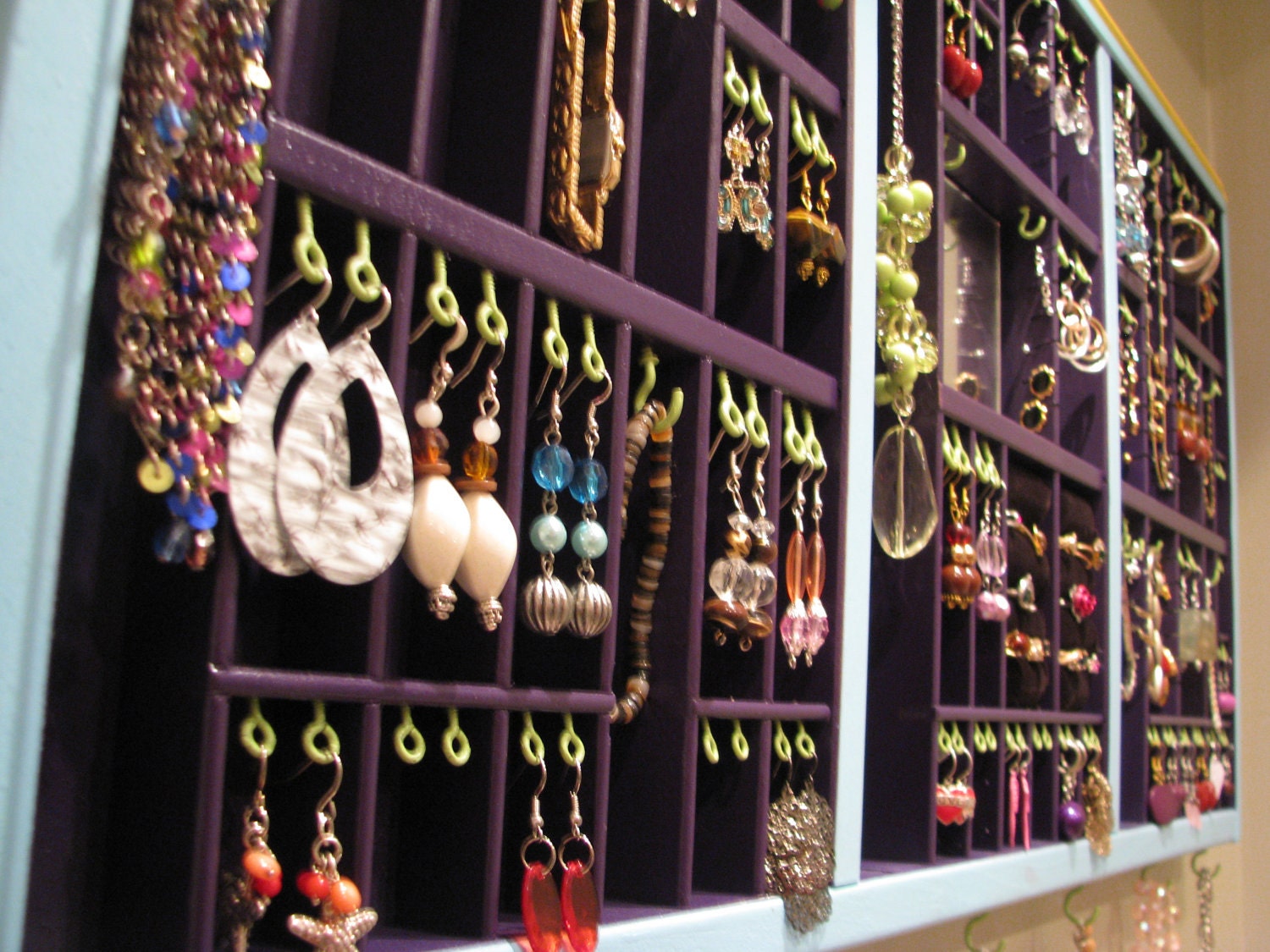 C'mon, you have to admit that it's pretty awesome, right? Now for those of you who don't have the time to make this, but do have the money to buy it, here's the link to BlackForestCottage on Etsy:
They make all different kinds of accessory holders and displays.
Anyone else have any awesome "Project" ideas?