So after my mini post about asymmetrical hemlines yesterday, I decided to create a series dedicated to certain fashion trends and how to wear them. Now I'm not an expert or anything so you really don't have to pay attention at all if you don't want to (but I'd be extremely happy if you did).
Now I personally LOVE dresses and skirts with asymmetrical hemlines! However, for those of us who are not tall and slender, asymmetrical hemlines can be hard to pull off! Here are a few tips on how to wear it:
If you're short...
Tip: If you're tall you can definitely pull off a lower waist! AND, if you're not comfortable bearing the whole frontal view of your beautiful legs, turn your skirt sideways for a more subtle, peek-a-boo look.
If you're curvy...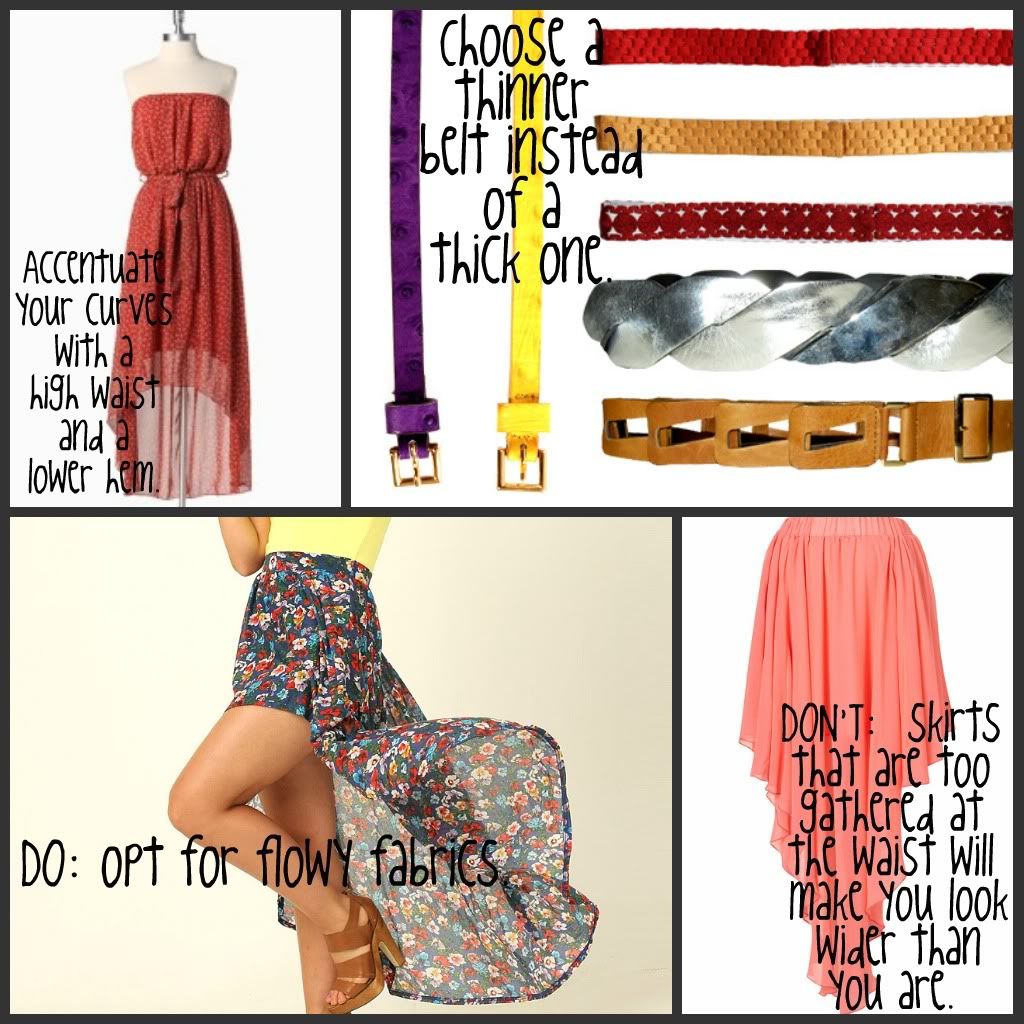 Tip: If you're slender and want to add curves, use skirts that are more gathered or have layers!
Well I hope you liked this post and got a few good tips from it. I could go on and on about how to wear asymmetrical hemlines in the different seasons, how to dress it up or dress it down, etc. but we'll save that for later posts.
Please comment below and let me know what you think and what else I could add to future "How to Wear It" posts!