First off, this new Blogger is driving me bananas. BA. NA. NAS. I hate getting used to something only to have it changed. Now I have to get used to this whole look and blog editor. Poops.
Anyway, hooray for being back at work! NOT. As you know I've been feeling pretty sick lately and I know that there must be something going around the blogosphere since I know some other bloggers who have been feeling the same way recently too (feel better lovelies!). So I stayed home pretty much all weekend as well as Monday and yesterday (Tuesday, duh) and today I'm back to work. I was actually feeling a lot better this morning until I came in to the office. I don't know what it is about this office, it always seems to make my (and my other coworkers) symptoms worse. Of course it doesn't help that our office is small, stuffy, has no open windows, and the cleaners barely do their job.
So being that I'm still not 100% I decided to dress casually today - well, we pretty much dress casually all the time here. Our firm is small on a small island so we're pretty laid back.
Brown Maxi Dress (old), Wet Seal
Belt (came with a dress I bought), Papaya
Steve Madden Tatianna Wedge: $60.00, Macy's
Peacock Ring: $4.00, Charlotte Russe
Volcom Photobooth Purse: $1.00 (yard sale!)
Now that my birthday is just around the corner (ahem, May 29th) I've started to think about what I want. Now I'm not implying that I think I'm entitled to these things, not at all. In fact, the last real birthday present I got was YEARS ago. Seriously. I don't live near my parents or siblings so I don't get gifts from them anymore. Most of my grandparents have passed away and the only one alive is sick. And yeah, Joey hasn't gotten me a birthday gift in forever. I seriously can't remember if he ever gave me one. Sad, but oh so totally true. And my kids, well I'm sure if they had the money or the means to get me something, they would. They do give me cards and drawings from time to time, just not on my birthday. Lol.
So I've decided to start a wishlist. Nothing too fancy or extravagant. Just a few items that I would love for any occasion, starting off with one of these:
I have been seeing Michael Kors watches pop up all over the place lately and I want one! Joey and I used to have this thing about always getting each other a watch on Christmas but the last two watches he bought me broke so I've really been waiting (and wishing) for a new one so the MK watches are at the top of my list.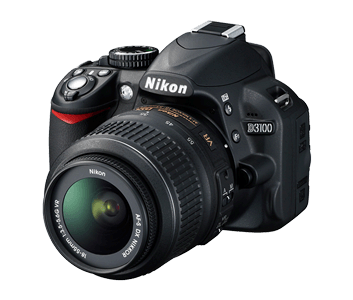 This one is a no-brainer. I have not gotten a camera in ages and the last one I got was less than $100. It still works, but the quality is horrible. Seriously horrible. Not to mention that Chloe told me yesterday that she took it but couldn't remember where she put it. Great.
And last but not least, I want these:
No, I'm not crazy. I just really want power tools! I want to build furniture for our empty house, I want to be able to fix something without having to call someone, I want to be little miss fix-it!
So that's it, that's my wish list (so far). What about you, what are you currently wishing for?