Okay, I'm a day behind so bear with me! For this post I linked up with Jenna over at
The Life of the Wife
for "The Girl Behind the Blog" vlog series.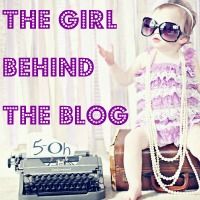 I was super nervous to do this because I've never vlogged before so I'm sorry in advance for not being better prepared. I recorded this right before I left for work this morning and I didn't have a script or anything so don't mind all the "Umm"s and me not looking at the camera.
Well that's it, hope you enjoyed it or at least got a laugh out of it! Hope you had a marvelous Monday! I'll be posting today's Tasty Tuesday in just a few hours so be sure to come back and check it out!