No, I didn't forget about Fitness Friday this time.
Okay, maybe a little.
But not really. I was actually planning on posting it earlier but thought I should leave a little time between my last post and this one. Oh, and I kinda lost track of time going through my blog roll and finding new blogs. So if you're a new reader wondering who the heck I am and why in the world did I follow and/or comment your blog, WELCOME!
Alright now if you're not a new reader and you just want me to get on with the post already then
fine.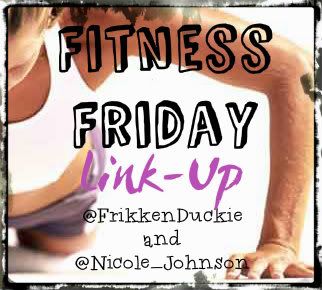 So first off, high five if you know what a barre is! If you're sitting there with your hand down, a barre is a dance term for...well basically a bar. No, not the kind of bar you get plastered in. You know, the
horizontal
pole that ballet dancers use for their warm up exercises. Yeah, yeah, get your mind out of that gutter.
Anyway, I used to dance
(you know, a millennium ago)
and barre exercises really helped me with my balance, posture, strength, and form. Even though I don't dance anymore, I still do some barre exercises every day at home.
I mentioned it in my mash-up tag vlog.
Here's a little video I found that kind of explains the sort of exercises and stretches done at the barre:
I tried to find a routine that you could follow, but sadly I couldn't find one that you wouldn't have to pay or subscribe to watch. But if you are interested in learning more about ballet barre workouts, there are some programs and classes that you can take. Or if you want I could post my own quick and easy routine that I do at home
(comment below and let me know)
.
This week I
didn't really do much exercising because I was sick (boohoo, right?)
.
The hardest part was
going in to work even though I felt awful
.
My greatest accomplishment this week was
I was basically on a liquid diet because I was sick
.
Okay, I felt guilty because
I started feeling better last night and took the kiddies on a cheesy, greasy, pasta date
.
Next week I'm gonna try
to get back to doing some Bodyrock workouts as well as drink more water
.
Now its your turn! You know the drill, copy and paste the five things above, add in your own answers, and link up!



♥ Duckie.