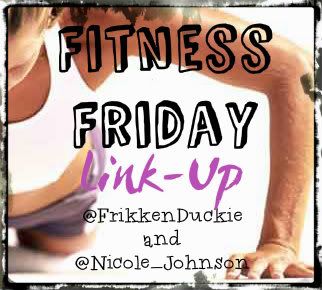 Yes, you heard it right. Due to the comments and responses I got from
yesterday's post
, I've decided to indulge on the subject of well...
Vagina Arms.
Va-gi-na Arm
\və-

ˈ

jī-nə\
\

ˈ

ärm\ When the skin of an armpit folds to resemble a vagina.
I'm sure all you ladies know what I'm talking about, right? If you're still clueless, here are a few examples of Vagina Arms:
Now, I don't know about every single one of you ladies but I for one love to wear vagina arm exposing clothing (halters, camis, tube tops, etc.) but hate having to constantly fix and tuck that extra fat back into my top. You feel me, right?
So I did some in depth research (you know, google'd and youtube'd it) and found a great video on exercises that we (because I know I'm not alone on this one) can do to tone that area and shed those vagina arms!
The key to getting rid of those vagina arms is to work on that area. Just like sit ups target your abdomen and help you lose belly fat, these arm exercises will help to tone and shed that unwanted armpit fat that causes you to get vagina arms.
As always, copy and fill in the blanks below with your answers, post to your own blog, and link up!
This week I
went running and did some yoga poses at the park
.
The hardest part was
telling myself to keep going even though I was about to die
.
My greatest accomplishment this week was
getting my sweat on after being sick all last week
.
Okay, I felt guilty because
I ate fried chicken after running
.
Next week I'm gonna try
to do some Bodyrock workouts even though I'm terrified to start again!


♥ Duckie.