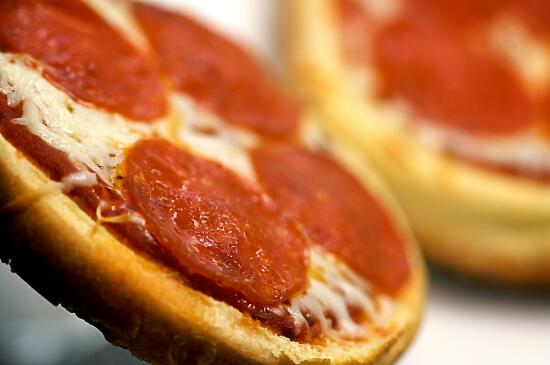 Okay, the title is a bit weird but Minizza means mini pizza. The name was created by the kids when I showed them how to make their own mini pizzas using:
Hamburger buns
Tomato paste
Pepperoni
Shredded cheese
*And whatever else you like on your pizza
Basically, all we do is:
1. Flatten the buns with our palms - we like more of the thin crust. ;)
2. Spread a scoop of tomato paste on the buns.
3. Sprinkle cheese and layer pepperoni to your liking. (And add additional toppings if you want)
4. Place in toaster oven (and turn it on high) until the cheese melts.
5. Eat it and love it.
This is a perfect recipe to try out with your kids - goodness knows my kids love making and eating minizzas! Also, the size is perfect for little hands and little mouths (sometimes with big voices).
My son especially loves making these because he gets to help out and use his hands in the kitchen. And this post is especially for him because today is his 3rd birthday! So yeah, you know we're going to Chuck-E-Cheese's tonight. Lol.
♥ Duckie.