It's finally Fridayyyyyyyy! Tuesday felt like a false Friday, and Wednesday was a false Sunday so I'm just glad that today is an actual Friday and I have 2 whole days off instead of just one.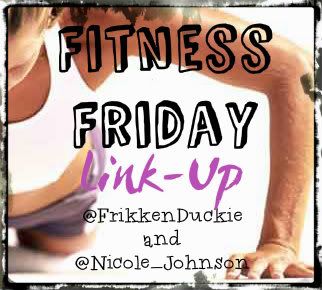 Now, I don't know about you guys, but when it comes to working out and exercising, it's all about convenience. If I have to go out of my way to set aside time and money to go to a gym or something to work out, I'm probably not going to do it most of the time -
which is probably why I do not subscribe to a gym
.
I work full time, Monday through Friday, from 8am to 5pm, usually without taking a lunch. I also have 3 kids who need help with homework and need dinner to be made. And lastly, I'm a full-time online student studying towards my Bachelor's degree.
All these things take up most of my time throughout the week so I really do enjoy my days off. I would much rather take my kids to the park or to a beach to swim than to go to a class on a Saturday. Its just not convenient for me to wake up early on a Saturday (
or any day off for that matter
), leave my kids, and drive to a studio for a class. You have to agree that spending a day at the beach is much better than working out, right?
Right
. So let's do both.
I mentioned this printout in one of my previous
posts
and I've been doing these exercises sporadically since April. They're easy to do when you're lounging around and working on your tan at the beach, pool, lake, park...you get the idea.
The beauty of Pilates is that it's not about how many reps you can do but how focused and precise you are with each exercise. Quality over quantity. The key to getting the most out of these exercises is to keep your mind concentrated, your body controlled, and your core centered -
you know, focus on those lovely abs that you'll eventually have
. Just keep thinking to yourself: "Concentrate, control, core...concentrate, control, core..."
Understand that Pilates is not a fat blasting, muscle bulking type of system but it will help tone your muscles, improve your flexibility, and increase your stamina (
so have your guy to get in on it too
). I've done Pilates before and I noticed that I could run farther than I did before starting Pilates and I had much more energy throughout the day.
I encourage you to print this for yourself and carry it around with you (
I keep mine in my purse
) so you can use it when it's convenient for you! And if you're at the beach, you'll be able to jump into the water and cool off once you're done! Win/win, right!?
This week I
did the vagina arm exercises I posted about last week, walked a mile, did some Pilates at the beach, and did some barre exercises while washing dishes.
The hardest part was
the pushups and plank rows - OMG!
My greatest accomplishment this week was
that my arms didn't fall off of my body and I've been drinking more water
.
Okay, I felt guilty because
I ate pasta four days in a row this week - holy crap
.
Next week I'm gonna try
to eat healthier and do some cardio!
You know the drill: copy, paste, fill in your own answers and link up! And if you're interested in doing a guest post here for an upcoming Fitness Friday, let me know!
♥ Duckie.