Hey there, hi there, ho there!
Okay, so I'm still not blogging full-time yet. But I'm trying!
This weekend I'll be planning future posts and will hopefully have a tutorial for you on Monday (no promises, okay?).
Anyway, life has been hard lately. I think the stress of losing a job and having no income is really taking its toll on me. It feels as if a whole bunch of other stuff has been going wrong for me lately too.
When it rains it pours, right?
I'm still trying to keep a positive attitude but its kind of exhausting, you know? And being home all day with Joey is driving me nuts. Don't get me wrong, I love him - but spending every waking moment with him for the past month? - not exactly helping our relationship.
Let's just say we get along better when we don't see each other all day long. You get it right?
Anyway, so I've been looking for that boost to get me back into fitness mode and thankfully the wonderful Roxanne has a great post for that: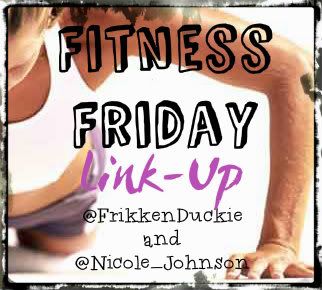 Fun 15 Minute Exercises for Mom
If you're a mother with young children, you probably struggle to accomplish some of the most basic daily tasks, including chores around the house. You may also find it difficult to squeeze in a long and meaningful exercise session every single day. However, even 15 minutes of exercise can give you a good boost to your physical fitness and health. Try a few of these suggestions for your next workout.

1. Exercise Videos – When your child is taking a nap, pull out your favorite exercise video and get in a quick workout. You can also exercise before your child wakes up in the morning. Even if your child is awake, she might enjoy playing along with your exercise video.

2. Take the Stroller – If your child isn't a fan of long walks, you can still go outside for a few minutes each day together. If you want to maximize your outdoor time, take a run around your neighborhood with the stroller instead of walking. Running burns calories far more quickly than walking. Just make sure you have a stroller that can handle the bumpy motion of running.

3. Break it Up – If you want to exercise for longer than 15 minutes each day, break up a long workout session into several smaller ones. This gives you the freedom to sneak in a short workout during your child's nap or when he's occupied with a toy. During these workouts, you can do a number of different exercises at home, including running on a treadmill or riding an indoor bicycle.

4. Try Yoga – Yoga is a gentle exercise that doesn't require as much warm up and preparation time that other intense workouts need. Additionally, you don't need any fancy equipment or even good shoes to do a yoga session. All you need is a small amount of floor space and 15 minutes to accomplish a solid yoga workout. Not only does yoga help your physical health, it can also help you relax your mind.

5. Play a Game – Once your children leave the baby phase and grow into toddlers, they will begin to enjoy more physical activities. You can get an incredible workout just from playing with your young children. Any physical activity will suffice, from playing tag to dancing around to music. Playing with your children will give you a fun workout, and your children will have a great time too.

Getting enough exercise may seem daunting to you, especially if you've just become a mother. However, you don't have to let go of your fitness and health goals when you have children. Taking a sensible and creative approach to exercise will help you stay fit, even with your busy lifestyle.
Roxanne Porter is a freelancer & a regular contributor for www.nannyjobs.org/.

She helps in providing knowledge about nanny services & love writing on nanny related articles. She helps in giving a fair knowledge about nanny Jobs to the community. You can be in touch with her at "r.poter08ATgmail.com".
Alright, you know the drill, copy + paste, fill in your answers and link back to us!

This week I
sweat my butt off by cleaning the house, doing laundry, doing the yard, running around and playing with the kids and also went walking
.
The hardest part was
resisting the urge to take a long nap
.
My greatest accomplishment this week was
I actually got my butt off the couch
.
Okay, I felt guilty because
I bought a pack of red velvet whoopie pies and have eaten more than enough of my fair share
.
Next week I'm gonna try
to go running in the mornings after the girls go to school.
♥ Duckie.