Let's get it started!
HAH!
Let's get it started!
In here!
-------------------------------------------------
Sooooooooo...
sorry for the lack of a fitness post last week! You should know by now that our house has been down with the sickness.
And if you don't know, you better READ UP!
Anyway, I've actually been really proud of myself lately because I've been running! Yes,
ME
! The
non
-runner! Yup, this is cause for celebration.
Okay so I only ran about 4 times in these past two weeks but hey, that's something right? Baby steps, remember!
So, you wanna know the secret to my running success? You do?! Okay, here it is:
Run after your kids.
Trust me.
Take your kids and their bikes with you and run after them while they ride. You
CANNOT
get lazy chasing after kids on a bike! You
have to
keep up with them in case they crash, get too far ahead, go into a dark area, etc.
This is the best type of training system
EVER
.
Some of you may be saying, "
What about me? I don't have kids.
"
Borrow some
.
Did you know that there are some crazy folks out there who will pay you to borrow their kids? It's this weird thing called
babysitting
. Go figure, huh?! So you single, non-parents can get paid to work out!
Genius.
So what about you? Do you have any workout secrets??
Spill it!
Don't forget to grab the button and link up below!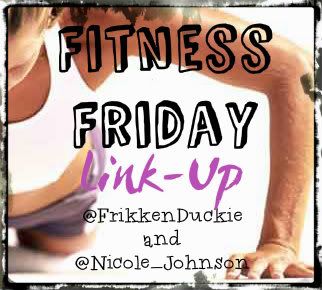 ♥ Duckie.