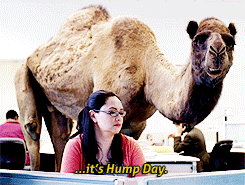 Is it just me, or does today just seem like a bad day? I don't know why but I've been feeling anxious and uneasy all day today. You ever have those days where it feels like everything is going wrong (though usually that's not the case) and you just want to cry? Well that's me today. So instead of giving in to the negative, I thought I'd fight off my anxiety by throwing out some positive vibes and share a little link love...
I don't really follow football, but I think it'd be fun to watch your home team in the playoffs like this
>>
One of my favorite bloggers is giving away a free copy of her e-book
How to Double Your Blog Traffic In 90 Days (Or Less!)
before it launches on January 21st
>>
Bloggers, beware! Some sponsors are not all they're cracked up to be
>>
Probably one of the best Hawaii fashion bloggers. Like, ever.
>>
The latest post in my BBFF's series on being adopted is as real as it gets
>>
P.S. Yesterday was such a crappy day for me that this post didn't even go up as scheduled. I don't know why I continue to use the post scheduler when it always screws it up...