Good lord, this month has creeped up on me! Are we really almost halfway through May? I swear it was just April the other day! Tomorrow is the 15th, and that usually means giveaway time around here, but guess what? I have no idea what to give away! Annnnndddd, since my birthday is in two weeks, I had planned to have another giveaway for you too. Guess I better start figuring shit out, like, now! On to the confessions...
...I skipped a week on my calendar. I highlight my pay days in green and for some reason I highlighted the 30th instead of the 23rd. I think I was secretly just hoping that I'd get my paycheck the day after my birthday (the 29th) so I could splurge that weekend. Guess its a sign that I need to start some kind of...what's that word again? Oh, right, budget. Crap.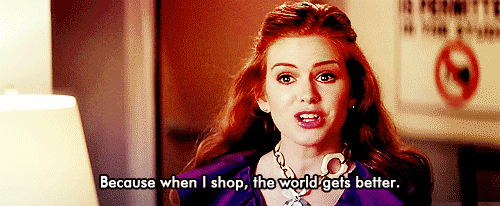 ...since all I got for Mother's Day (besides the sweet handmade gifts from the girls and handpicked flowers from Trace) was a brush, a plug-in refill, and a toothache, I went ahead and gifted myself two pairs of shoes from JustFab on Monday. In my defense, they had already charged me for the month anyway so I really only bought one other pair, and it was at a discounted price so it wasn't so bad. I'm still itching for another pair of shoes or a bag though. 3 kids = 3 gifts to myself, right?
...I've really been slacking on the blog interaction the past week. Sorry, guys. I've just been so busy with work (as in, actually working) that by the time I punch out a post, I just don't have the energy or drive to respond to all your comments and read your blogs. I do read every comment though, so I'll be responding to them soon (as in, most likely today) and I'll try to be better at it.
...I'm really liking the way the blog is shaping up. Like I mentioned yesterday, I've still got a bunch of things I still need to work on - like the dreaded intro blurb - but I'm excited to see how it all ends up. And as I mentioned in
yesterday's post
, I'll be sharing my resources and tips for blog design soon. I'm not going to show you everything all at once (I'm not that kinda girl), but I will share a little at a time so maybe it can turn into a weekly thing? 'Tuesday Tips' or something catchy like that? Yay or nay?
...I get really excited when I'm the first person to link-up for Humpday Confessions.
Kathy
schedules her posts to go live at 12am her time, which is 2pm my time so I try to sync mine with hers. The past couple weeks I've been beaten to it because I'd been busy and totally forgot, but usually this is how it goes: I hop over to her blog at 1:58pm, anxiously awaiting 2:00pm, at which time I start refreshing the page over and over and over and over and over until the confessions link-up is on. Then I scroll straight down, past the words and gifs to link up my post. Once my post is linked, then - and only then - am I able to relax.
You know the drill, head on over to
Vodka & Soda
to link up your confessions! Boom.