Guess who's got two thumbs and has been working out!? NOT ME. Yep. Sorry, but I haven't found my motivation yet. I blame the weather. And the food that's been making me feel sluggish lately. Damn you smothered cheese fries!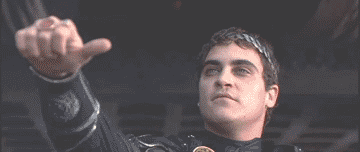 On a positive note, I am super stoked at all the positive responses I got from yesterday's
Tuesday Tips
post. Seriously, I could not stop smiling while reading all your encouraging comments.
I've been an eating machine lately. Idk what's wrong with me, but I feel like I can't get full. I think it's because I've been so busy that I barely have time to drink something during the day besides my one cup of coffee in the morning. I needs to draaaaaaank! Lol. Maybe it's time to follow
Kay
and drink more water throughout the day. Then I probably won't feel so sluggish by the time I get home.
I finally caved and bought a box of the
Tiny Teatox
and I'm so excited to try it! Will definitely post the before and after photos as well as a full review for you guys, to let you know if it's really worth the hype.
I'm attending a makeup class next week and I'm stoked! I'm taking the class with my cousin, who's really more like a big sister to me, so I know it will be a blast and a half.