So remember
last week's post
and how I listed "
Good Vibes Only
" as one of my goals for October? Well, the universe didn't get to read that post yet. It's been one negative thing after another.
...the weekend was nice and sunny for the most part, but only because we were expecting another typhoon (Vongfong) to hit us on Monday. Thankfully, it didn't do any damage but it meant that schools were closed for the day and other places were closed for the first half of the day, but opened up later. Vongfong totally punked us.
...I've only just recently realized that even though some things seem like a good idea in the beginning, they don't always pan out the way you expect them to. People grow in different directions, like branches on a tree, and you just gotta know when to cut it off in order for it to grow into a tree on its own. Tough love.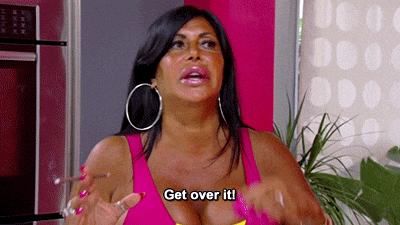 ...since the typhoon scare has delayed my inventory shipment, I've been slacking on promoting my
business
. I'll be stepping up my game soon and will hopefully get some Halloween makeup looks up for you guys.
...I still haven't worked out at all. Supposed to pick up a treadmill from my niece but...haven't gotten around to it yet. Maybe tonight. And then who knows when I'll even start using it.
...because of all the drilling the dentist did on that one tooth the other week, my other temporary got loose and fell out so I was forced to starve myself because I couldn't chew good. Thankfully I got it fixed yesterday so no more toothache diet for me!
And now it's your turn! What do you have to confess this week? Spill it!