Okay, first confession: This confession is a day late because I had a shit ton of shit to deal with yesterday. Shit. BUT, I've missed you guys (mostly gals) and it's been so long since I've done a confession post so I just HAD to.
You ever feel like your life should be filmed as a reality show because it's THAT crazy? That's how I feel ALL the time. With our family alone (Joey, the kids and I) we've got our fair share of crazy adventures and dramatic events. Add in our extended family and - holy shit - you've got a hit reality TV show! Even the Kardashians couldn't top our scandals.
If I had the money, I'd buy a big chunk of land and build a nice (not too big) house out in the country somewhere (preferably California) for us to live. Far away from the madness and drama. Far away from people who only try to bring us down and don't really have our best interests at heart when they say they do.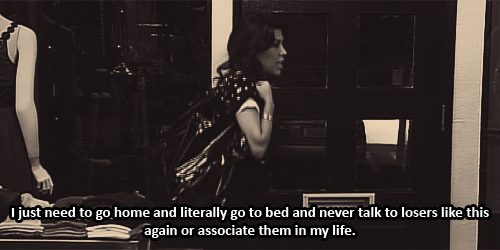 I'm an all-or-nothing kinda person. I stand my ground and fight for what I want, especially when what I'm fighting for is right. No negotiations - "my way or the highway" as my dad likes to say, which is why he and I don't get along most of the time. We're both stubborn as hell but I'm more devoted to my choices and decisions.
I have no problem with shutting people out when they've done me wrong. I'll get over it, sure, but that doesn't mean that I'll let you back into my life.
Okay, so obviously these confessions are hinting at some issues I've been having in my personal life lately that I'll get more into detail about later (maybe later today since I still have a
Thursday Thoughts
post I could do) but here's one last confession that hopefully helps you make sense of all this: WE'RE MOVING!
Not anything exciting like a different state (yet) just a different village. We'll actually be moving in on one side of Joey's parents' duplex in Merizo. It's a farther drive for work and stuff but we'll still be saving a ton of money, especially since the temptation of fast food, dining out and quick shopping trips will take more effort.
At first I was hesitant but now I'm kind of excited about it. No more long "to do" list of repairs, no huge ass utility bills because of the outdated wiring and plumbing, no one dropping by unexpectedly thinking that we're going to listen to them lecture us on what THEY think we should do and entertain their bullshit just because they're "family".
PEACE OUT.