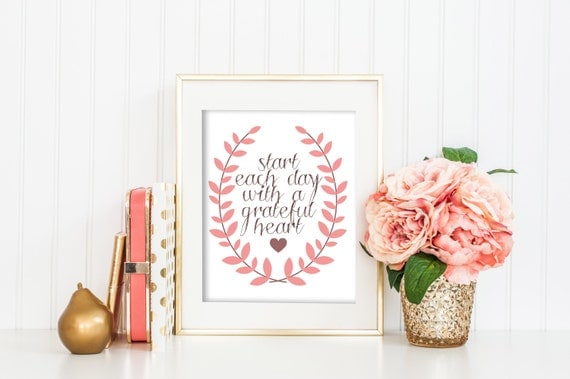 Recently I've been realizing how great my life is. I've been in awe at how far our family has come in the past few months with all the drama, moving, adapting to a different lifestyle and schedule and dealing with the stress of it all. I'm not at all happy that we had to go through all of that but we're trying to thrive through it all. I'm not pretending to be enlightened and forgive all the wrongdoings and betrayal that happened to us. I'm still bitter over it and thinking of it now still brings me to tears, but that's not the point of this post.
The point is, through all of that crap, I've come to realize how truly grateful I am to have people who really care about me in my life. The ones who I know truly do things from the heart without expecting something in return, who do it out of love and not just for attention. I am extremely grateful for these special people in my life and I figured that in order to show them just how amazing they are, I'd take a cue from
Lisa
and write them "thank you" notes. Okay, more like "thank you" letters, but you get the idea, right? Right.
With all the chaos we deal with everyday, it's important to take a little time to thank those who helped us along the way. My kids especially need to realize this because they seem to have more attitude than gratitude lately and so having them write one letter each week to any person they choose will hopefully help them stay grounded (or ungrounded, because grounded is what they will be if they keep up with the attitude). Plus, it also helps with their spelling, grammar and penmanship so wins across the board.
When I told them about it, they complained (of course). "Why do we have to do that?" "It's not even Thanksgiving!" "I don't know how to spell big words." All of the complaints and whining and excuses were exactly the reason why they need to do this. I'm not trying to use it as a punishment, I just want them to understand how lucky they are to have people who care about them, a roof over their heads, clothes on their backs and food to eat every day. Usually we don't figure this out until we're all grown up and trying to make it on our own so teaching them now will prepare them for their future and I think that's not such a bad idea.
The first week started out a little rough because they're still trying to get used to the whole concept of why they should be thankful for all the people in their lives who care about them, not just thankful for people who took them for ice cream or bought them a toy at the store. Trace's letter went something like, "Dear Mom, I love my mom. I like your TV room." He gets an A for effort but the fact that the thing he likes about me is the TV room at my office (which I don't even own) doesn't really make me feel appreciated.
I'm sure they'll get the hang of it soon and I'm even going to put together a few supplies (cute stationary, washi tape (I'm looking at you,
Paper+Cloth
), markers, etc. so that they can get more creative with it.
So what do you think about our little family project? Who are you thankful for? Would you consider doing this yourself and with your kids?