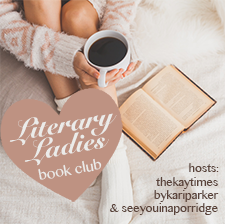 I was debating whether I should post this or not, but after finishing my first book I figured I might as well. This is by no means an indicator that I'll actually complete the challenge, but it's nice to get back to reading after all the craziness of the past few months.
1. A YA book (mandatory!) - Silvern by Christina Farley
[Read on 7/5/15]
2. Non US Author (mandatory!) -
Three Daughters
by Consuelo Saah Baehr
3. A book that was recommended by a blogger (mandatory!) -
The Martian
by Andy Weir recommended by
Lisa
4. A book that has been on your TBR list for a year or more -
The Goldfinch
by Donna Tartt
5. A book with a kickass female character -
6. A book that is or will be a movie (or TV show) -
The Perks of Being a Wallflower
by Stephen Chbosky
7. A book written by a comedian or celebrity
8. A book with a one word title -
9. A suspenseful book -
10. A book about Summer -
As you can see, my list isn't complete yet so I would love some suggestions or recommendations if you've got any! I'll update as I go along.
What does your summer reading list look like?