- I've spent wayyyyyy too much money in the past few months. Like a ridiculous amount. Good news is that I started on my Christmas shopping already and got the biggest things out of the way. Semi-win?
- We got a new fridge and gas range stove recently and it's getting hard not to want to buy all new kitchen crap to use. Pots, pans, bakeware , dishes, Tupperware, kitchen gadgets, etc. Our stove isn't even hooked up yet (gas company will be installing it this weekend) and I'm already planning on everything I'm going to bake (lasagna, cookies, brownies, molten chocolate cakes, macaroons,
and
macarons, baked chicken, enchiladas) along with other diy projects that I want to make/sew to pretty up the rest of the kitchen (
heart-shaped oven mitts
, aprons, embroidered hand towels). Plus, with Thanksgiving and Christmas coming up it's even harder finding an excuse not to cook/bake EVERYTHING. Especially this:
- I've been in a cleaning/organizing/diy mood lately and have been making progress in clearing out the stuff we don't need and decluttering the house. Unfortunately, I haven't started on the one thing that was actually at the top of the to-do list: my shoe closet. It's a mess and needs to be cleaned and organized but it's one of those things that I keep putting off because it seems overwhelming. Maybe I'll actually get it done this weekend. Maybe not.
- Joey and I didn't really celebrate our 10th anniversary last week because we were busy (work, kids, homework, making costumes for Halloween, etc.) so we had planned to celebrate it this Friday instead by having a date night buuuuuut...I'm kinda not feeling it anymore. I'd rather just work on my side projects and then call it a night.
- I was having a hard time putting together a Christmas shopping/gift list until I started thinking about myself. I think I'll be putting together my own Christmas wish list and then just pick people to give it to so I can borrow it or have them give me something out of it. For example, I'll probably be getting Joey some power tools this year even though he is not handy because I saw some diy pallet furniture that I want him to make.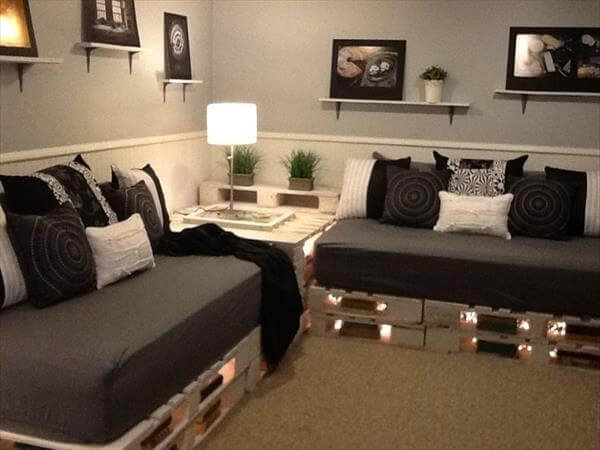 Hello new couches!
- Speaking of Christmas, I'm kind of excited for it already! Halloween kinda snuck up on me so now I want to get in the spirit early. I want to start decorating and get a tree and burn all the Christmas Scentsy bars and make crafts and gifts and CHRISTMAS ERRTHANG.
What do you have to confess? Are you excited for Christmas? Got any good recipes to share with me?