Ahh, another giveaway post! Two more days of prizes and then I'm turning into scrooge for the rest of the year. Just kidding. Maybe.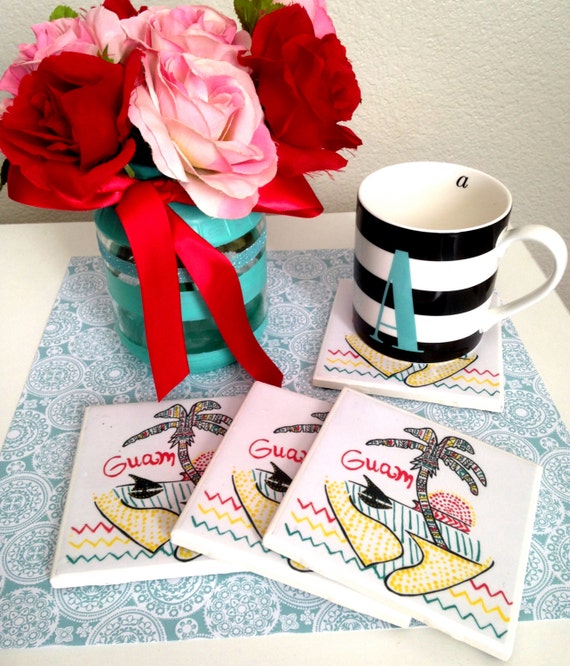 These coasters though! I'm so in love with them, I'm actually beating myself up about giving them away to someone else because they're so frikken cute!
These beauties are from
Cross My Hart Workshop
and handmade by a gorgeous Guam gal named Amanda. She has some amazing artwork and I'm loving all the vibrant colors she uses. Definitely makes a great conversation piece and it's a fun way to spruce up that coffee table!