And we're back with another AWESOME prize today! Okay, maybe not we. More like me. Singular. I'm back. Anyways.
Today's prize is something I found on Etsy that I immediately fell in love with. I love art and have a tendency to get lost in a painting or sculpture and this one was no exception. I chose this particular piece to give away because it showcases the Latte Stone Park. Latte stones are the remains of the foundations of buildings from ancient Chamorro times. They are the symbol of strength and stability and a representation of the Chamorro culture.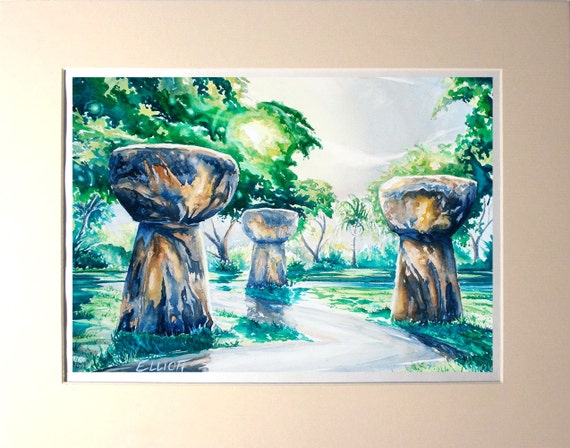 Doesn't it make you feel like you're walking down that path? I just love everything about this. The winner will receive an 8x10" print to be shipped directly from Mr. Elliott himself. His pieces are all so amazing and I'm already planning to order this print as well as several others for myself to start my own collection of Guam art at home.